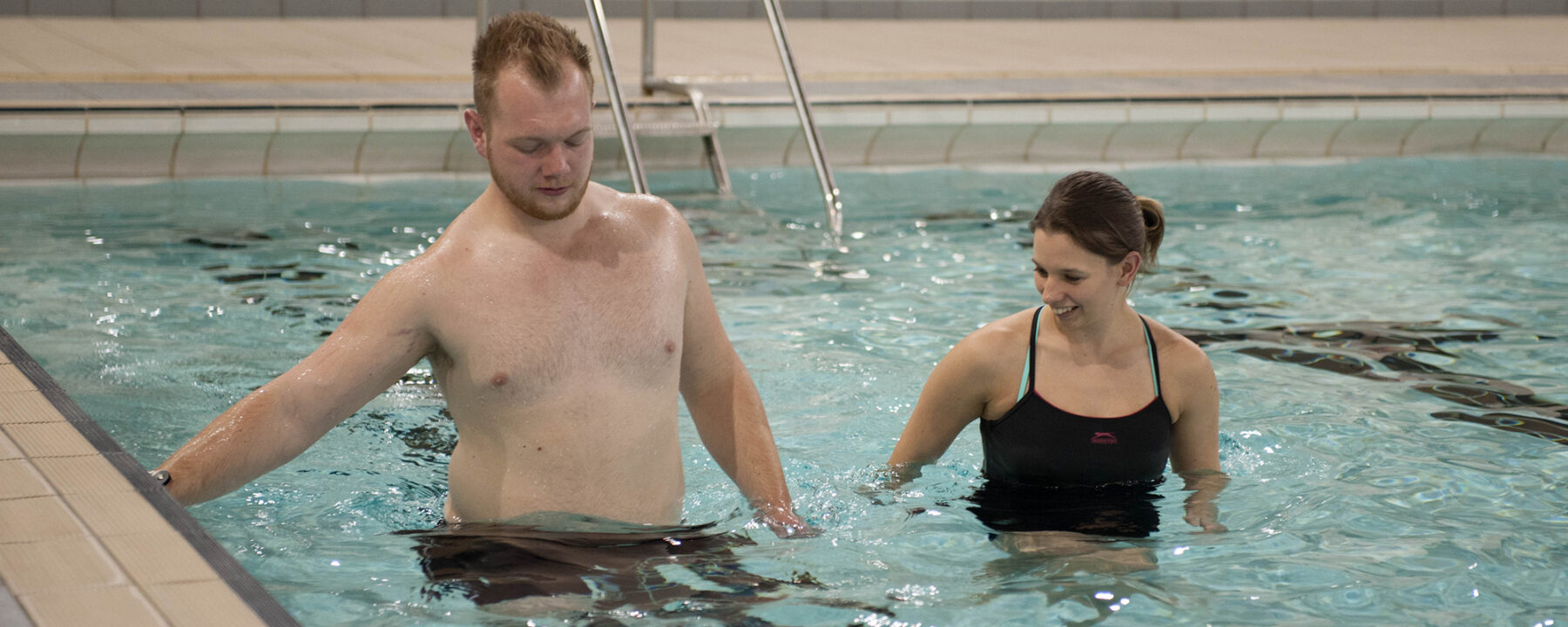 Our physiotherapy team at Dorset Ortho is made up of six amputee rehabilitation specialist physiotherapists who work across our nationwide clinics. Collectively, the team have worked in various clinical areas including NHS, sport and private practice, which has equipped them with an extensive knowledge base and varied skillset, meaning every patient is assessed and treated using a thorough and holistic approach.
The physiotherapists work closely with our patients who have been prescribed a new prosthesis or orthosis to teach them how to use the new componentry safely and efficiently. This means our patients can be as independent as possible when they return home and have increased confidence in their new device.
Not just an exercise programme!
During rehabilitation we use a range of different treatments to optimise a patients biomechanics and overall function. After a thorough assessment to determine what areas need addressing, we will chose which physiotherapy adjunct is most suitable from a wide range of options. Some of these include, acupuncture, manual therapy, hydrotherapy, pilates and gait re-education.
What patient groups do we treat?
Whilst the majority of our patients require our input during their prosthetic rehabilitation journey, we also have broad experience in musculoskeletal outpatient clinics which enables us to provide a rounded approach to our patients rehabilitation. We also work closely with our orthotists to support patients who require assistance from a supportive device. We commonly see patients who have suffered a stroke, spinal cord injury or other neurological conditions.
Where do we start?
In order to establish agreed goals with each patient, a full assessment is completed during the initial consultation, which helps to guide our individualised treatment plans and recommendations. Our physiotherapy sessions can also be used as a standalone service, without the provision of a new prosthesis or orthosis.
Physiotherapy sessions can be incorporated as part of a treatment package alongside the provision of a new prosthesis or orthosis, or it can be booked independently. During the initial consultation, patients will have the opportunity to discuss their expectations, agree some goals and receive a clear strategy to help them achieve them.
Treatment packages are tailor made for each patient depending on their specific rehabilitation needs and goals. We often deliver our rehabilitation on a specialist residential rehabilitation basis, where prosthetic or orthotic provision is combined with intensive one-to-one physio for up to five hours a day, for a maximum of five days. Alternatively, we offer one hour outpatient treatment sessions.