At Dorset Ortho, we are continually looking for new and effective ways to offer innovative treatments to our patients. In partnership with Myomo, we are able to offer an exciting powered orthosis called MyoPro. The MyoPro is a powered arm and hand orthosis (brace) designed to help restore function to upper extremities paralysed or weakened by neuromuscular and neurological disease or injury.
What is the MyoPro?
The MyoPro is made by a company called Myomo and is a myoelectric robotic arm orthosis that enables a person with a weak or partially paralysed arm to perform activities of daily living, such as feeding, reaching, and lifting.
What conditions can the MyoPro treat?
- Brachial plexus injury
- Spinal cord injury
- Stroke
- Traumatic brain injury
- Cerebral palsy
- Brain tumours
How can the MyoPro help you?
It amplifies weak nerve signals using sensors on the surface of the skin to activate small motors to move the arm and hand as the person intends. It can help restore the person's ability to perform activities of daily living including eating a meal, lifting, carrying objects and performing household tasks.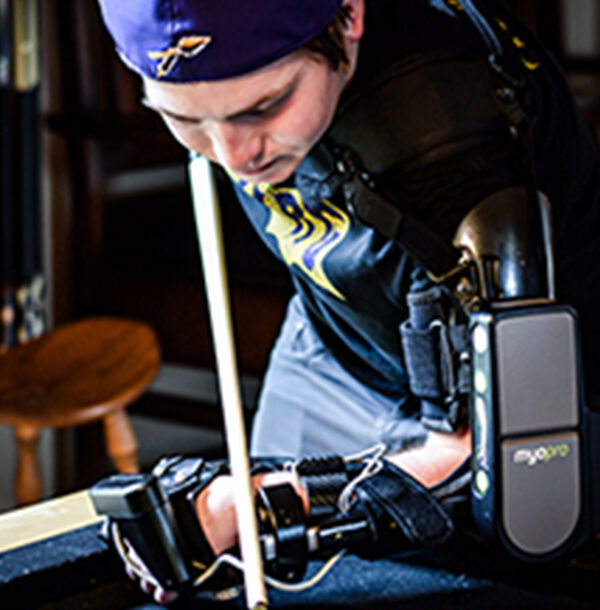 Learning to use it
Learning to use the myopro successfully takes approximately 40 hours of training which can take places intensively as part of a rehabilitation week or over a longer period of time. Due to the specialist nature of this we have teamed up with a specialist rehab centre.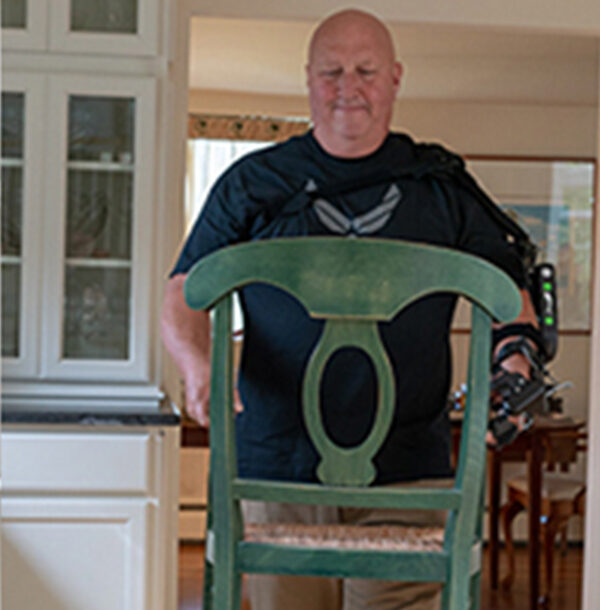 Get in touch
To arrange a free of charge trial with the MyoPro please contact us. After a successful trial a made to measure device would be made for the patient.
During an assessment appointment, a detailed history and examination would take place with one of our experienced orthotists.