Knee Ankle Foot Orthosis (KAFO)
A KAFO is an orthosis which spans the entire length of the leg. Here at Dorset Orthopaedic we aim to meet your individual needs and provide the highest level of support, we can provide bespoke KAFO's and assess you for either the EMAG or FreeWalk. For more information about the different types of KAFO please contact us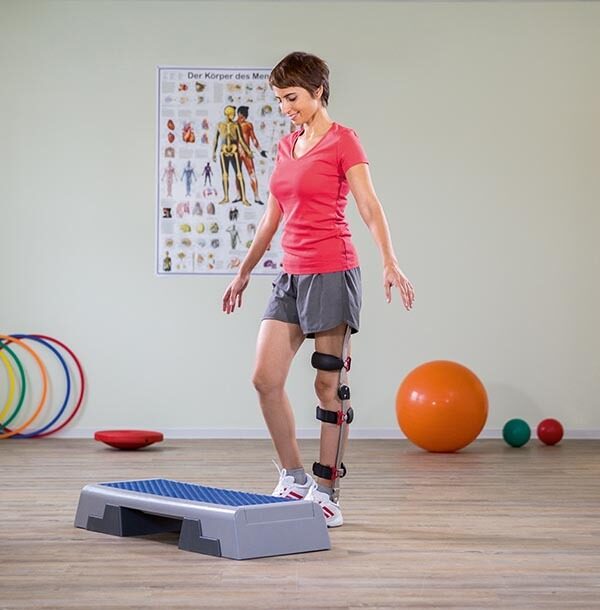 What is a KAFO?
A KAFO is used to aid walking for lower limb weekness caused by a variety of reasons. The most common of which are polio, partial spinal cord lesions, nerve injuries and stroke.
Why do we prescribe it?
To support the limb to reduce pain, control unstable joints, prevent unwanted movement and improve alignment.
What are they made from?
KAFOs are made to your specific requirements, they can be made from carbon fibre, plastic or metal and leather dependent on your requirements.
What type of KAFO is right for me?
We will spend time listening to you and tailor the KAFO to your requirements. We have a variety of KAFOs to choose from in order to find the right one for you, including the FreeWalk and Emag.