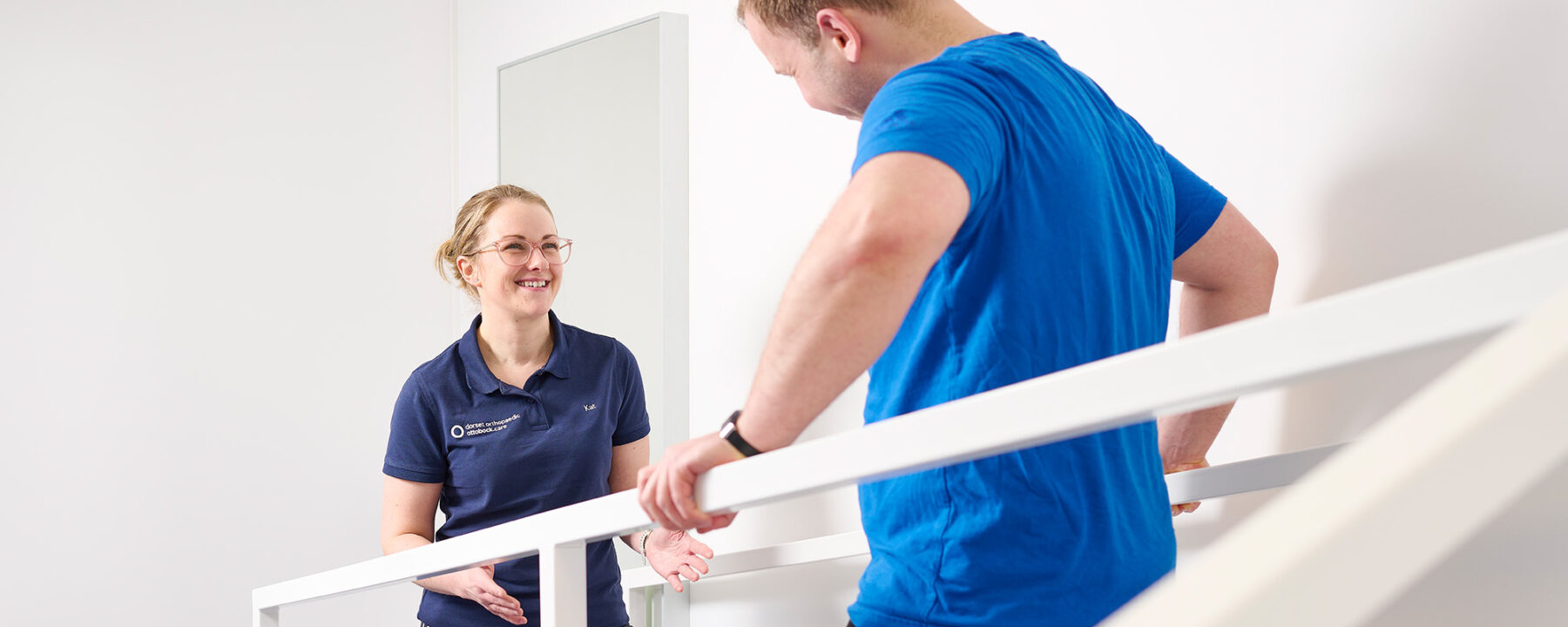 Amputee Physiotherapist
Dorset Orthopaedic have an exciting opportunity for an Amputee Physiotherapist who is seeking to work in amputee rehab at our Amersham Clinic

The candidate would be working alongside Prosthetists and Orthotists to ensure a holistic provision of rehabilitation. You will specifically be looking at complex trauma and amputation cases with long term rehabilitation requirements. This will include of complex clinical MDT assessments and writing of a clinically reasoned recommendation reports for funding approval.

You will be working as part of a wide internal and external multi-disciplinary team (e.g. Prosthetists, Orthotists, technicians, Case managers, solicitors, and other allied health professionals) and take an independent and/or lead role in providing appropriate physiotherapy treatment to a wide range of DO clients.
Candidates should be 5-years post-graduation, with experience in amputee rehabilitation although clinicians with Complex Trauma and/or Neuro rehabilitation experience would also be welcomed. An essential requirement is a keen desire to learn and expand their skills in these areas. Training on the various prostheses, specific rehabilitation skills and report writing will be provided.

Dorset Orthopaedic is passionate about pioneering prosthetic and orthotic rehab and we wish to recruit a Physiotherapist who is keen to uphold the standard of our service, is enthusiastic about evidence based practice and can add to the skills of the rehab team during their employment.
The role is offered at 37.5 hours per week over 5 days.

Monday to Friday 8.30am – 4.30pm
Essential Requirements
BSc or MSc in Physiotherapy
Current HCPC Registration
The successful candidate will be required to:
Provide rehabilitation as required.
Liaise with management team, case managers and solicitors.
Record and update medical records.
Work alone and alongside a multi-disciplinary team.
Record outcome measures and contribute to auditing, research and development.
Have a full UK driving licence.
Applications
Interested applicants should send a copy of their CV with covering letter to Paul Rennie, Paul.Rennie@ottobock.com . Closing date for applications are Friday 19 May 2023. For successful applicants interviews will be held on Thursday 25 May 2023 on site in Amersham.

Closing date for applications
Friday 19th May 2023