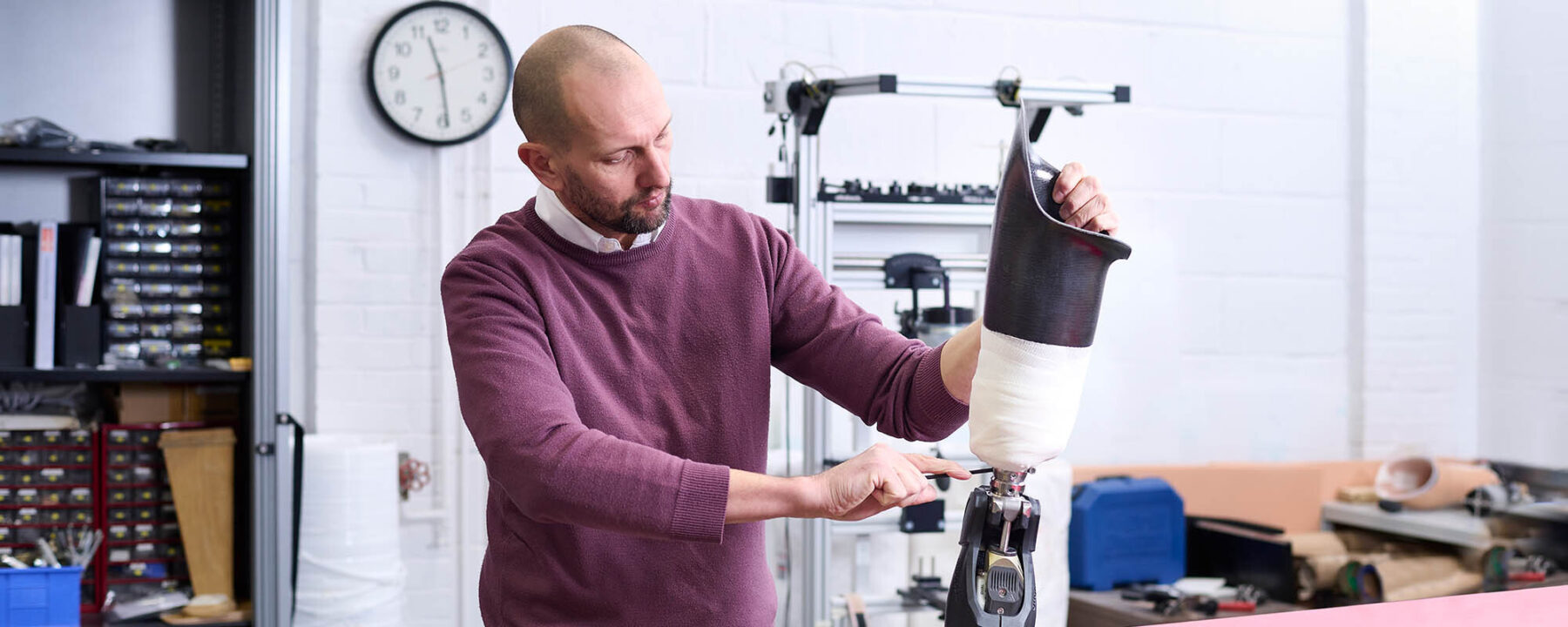 Steve started his career at the Portsmouth Enablement Centre, where he provided specialist prosthetic care which included Veterans, whose amputation was attributed to their military service. With a will to progress as a clinician and provide the highest level of care, Steve joined the team at Dorset Orthopaedic at the beginning of 2019. Since that time, he has taken the opportunity to become lead Prosthetist and manager at the London Clinic.
Steve is a skilled and enthusiastic clinician with a holistic approach to rehabilitation, he believes strongly in patient centred care and has experience in all levels of upper and lower extremity prosthetic provision. Steve has had exposure to a wide range of clinical conditions, which include dysvascular and diabetic patients, congenital deficiencies and complex trauma cases with multiple limb loss; this has resulted in the development of sound clinical reasoning, excellent practical skills and the ability to excel at problem solving bespoke solutions.
Steve is an excellent Prosthetist who finds solutions to meet every patient's needs and takes great pride in witnessing patients who come in unable to walk or grasp objects, mastering those tasks with their new prostheses.
Outside of work, Steve enjoys spending time with his wife and two young children, cooking, hiking and visiting family in Australia.