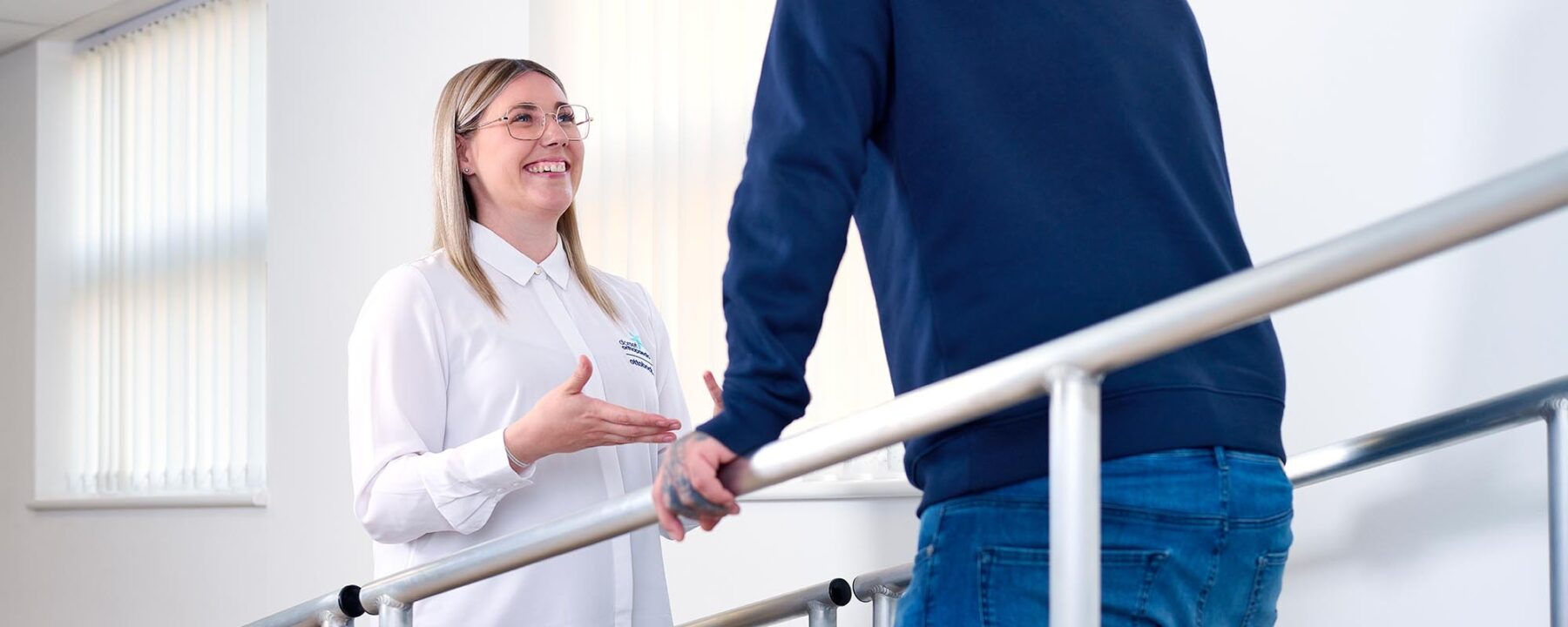 After graduating from Salford University with a BSc in Prosthetics and Orthotics in 2013, Alice started her career as a prosthetist at Nottingham City Hospital. After enjoying her first six years and gaining invaluable experience, Alice joined the Midlands Clinic in Burton upon Trent in November 2019 where she has become an integral part of the inter-disciplinary prosthetic rehabilitation team.
Alice became interested in prosthetics from a young age as a result of having a close family member experiencing amputation and subsequent rehabilitation. This has reinforced in her how care can be improved for people by using the expertise of the inter-disciplinary team and the importance of continued professional development as a clinician.
Alice has treated all levels of amputations and a wide range of patients including paediatrics. She has clinical experience in a large number of products and keeps up to date with new prosthetic componentry to help best meet the clinical needs of both new and established patients to empower patient choice and make the best prescriptions for individuals.
Alice believes one of the best attributes she brings to Dorset Orthopaedic are her professional and friendly communication skills. She is passionate about her profession and the importance of doing her best for every individual to enhance their lives. Alice enjoys building relationships with patients to fully understand their needs and get to know them as individuals so they can work together to achieve the best outcomes.
Outside of work Alice enjoys visiting family in Scotland and exploring as much countryside as possible, her favourite place to visit is any coastline. She has a good team attitude, and loves participating in sports, particularly hockey and swimming. She is a keen gym user and enjoys spinning and other fitness classes and she believes these experiences give her a good understanding of the mechanics involved and has applied these to having a better experience when it comes to prescribing sports specific prosthetics.